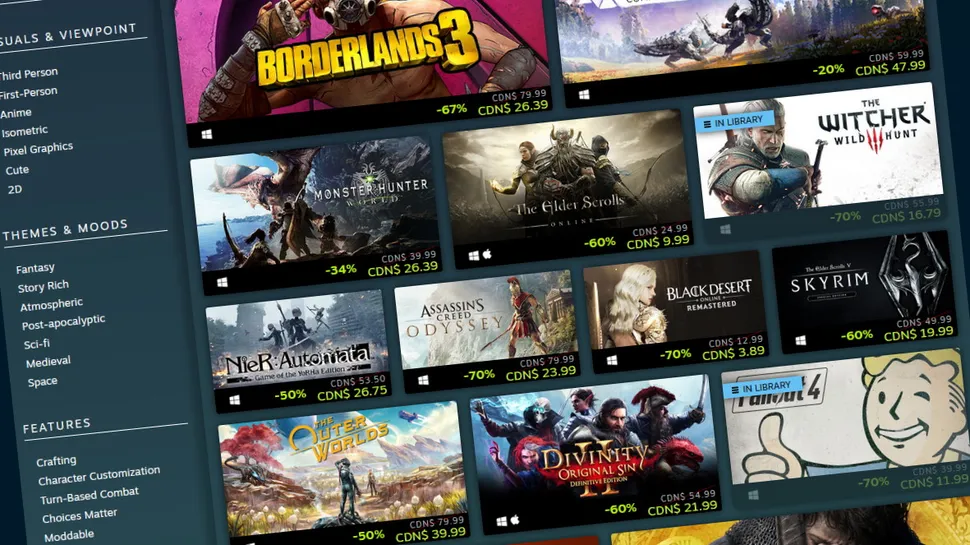 Browse through new franchise themed menus, search on tags, have your wishlist displayed on the WinterSale frontpage, and much more.
Steam has added new ways this year to find the deal that fits you best.

Next to the deals, give your votes for the Steam Awards of 2020 and earn free trading cards.
You can also get these free trading cards by checking your Discovery Queue each day.

And to finish the WinterSale off, Steam is giving free stickers of birds to celebrate the holidays!

Happy hunting on the WinterSale and if you want to check out my personal finds, be sure to read my thread here:
"Hey guys, I'm going to do a Steam sale thread of super cheap indies that speak out to me!
#Steam #SteamWinterSale #IndieGames #IndieDev #Sale
Originally tweeted by Mandeaux (@TTVMandeaux) on December 23, 2020."